Nate Najar, Stacey Kent & Jim Tomlinson
Event Details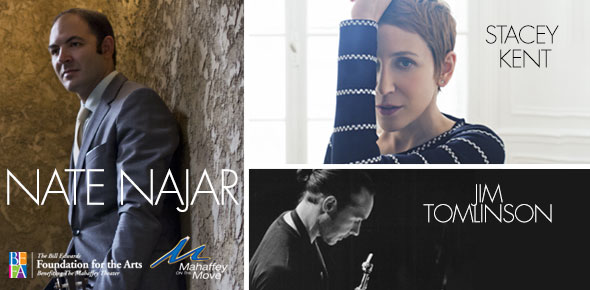 Wednesday July 29, 7:30pm 
It's a jazz trio like no other!
Nate Najar
, the heir apparent to the great Charlie Byrd, is one of the few contemporary musicians playing jazz on the classical guitar. A masterful interpreter of Brazilian samba and bossa nova music, Grammy-nominated vocalist
Stacey Kent
is able to transcend genre and national boundaries with an ease that few other artists can.
Event Map
22 July 2015 preston